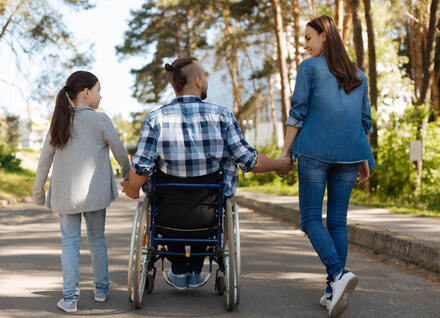 New grant opportunity: The Safe Routes to Parks Activating Communities grant program provides technical assistance and awards $12,500 to communities to implement action plans. Applications due December 16. 
New report: The Law Enforcement and Vulnerable Road Users Survey Report looks at attitudes and barriers among law enforcement in Vermont related to road safety for vulnerable road users, such as people walking and biking. 
New data briefs: Pedestrian Injuries and Bicycle-Related Injuries using hospital discharge data from 2017
Join in on the benefits of active transportation this school year! Find more information through your local Safe Routes to School and Way to Go! to School programs. Review this Back to School Safety Checklist with your family—even if you don't have school-aged children there is helpful information for people who drive. Remember to slow down and share the road.
As it begins to get darker earlier, remember to slow down while driving. Lower travel speeds allow you more time to react and come to a stop when you have a limited sight distance. Remember to pack a flashlight when walking at night (use the one on your phone if you forget) and add reflective gear to your coat, shoes and bag so that you can always be seen. 
Review and share this Parking Lot Safety poster with data and tips for people walking and driving. In Vermont, crashes in parking lots account for almost one in five of all pedestrian-involved crashes. Keep this in mind when entering and exiting a vehicle.