Immunizations
Immunizations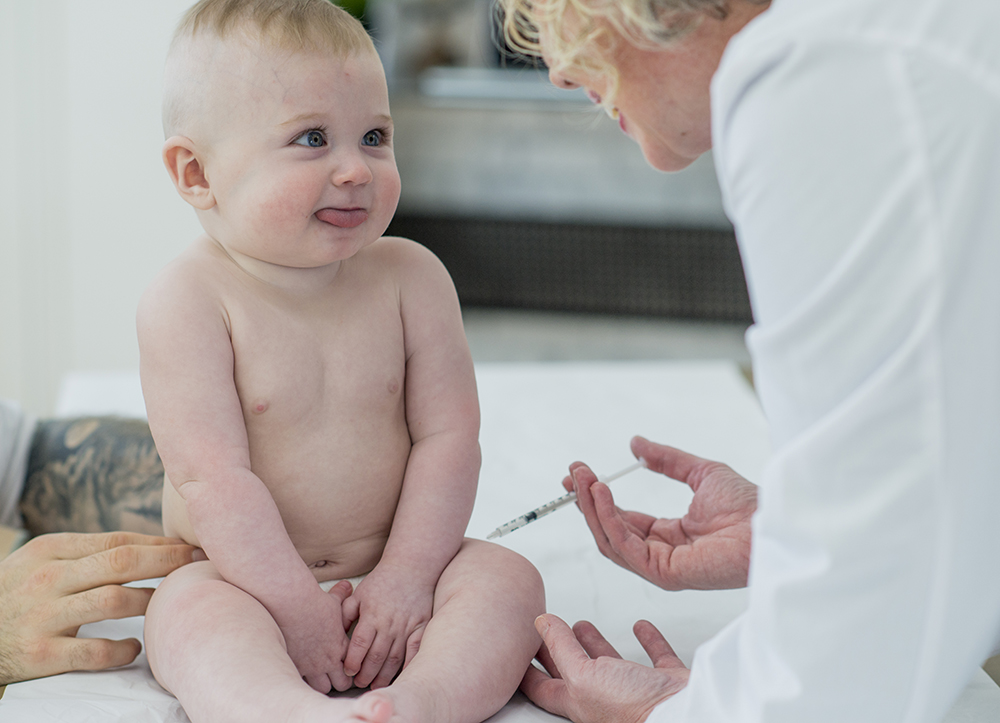 Vaccinations help protect people from the risk of disease, especially infants who are too young to be vaccinated, and children and adults whose immune systems are weaker. Vermont's Immunization Program works with families, health care providers and community partners to make sure children and adults are protected against vaccine-preventable diseases by increasing immunization coverage levels.
Congratulations to the 25 Vermont primary care practices with high immunization coverage in 2018!
Twenty-five primary care practices in Vermont are being recognized by the Vermont Department of Health for high child or teen immunization rates in 2018. To receive recognition, at least 90 percent of child patients must be up to date with their immunizations for 11 vaccine-preventable diseases including measles, mumps and whooping cough. At least 80 percent of teen patients must be vaccinated to prevent meningitis and cancers caused by human papillomavirus (HPV). To be eligible for consideration, providers must have at least 20 teen or child-age patients. The full list of practices receiving recognition is below.
Child & Teen Immunization Rates
Green Mountain Pediatrics (Bennington)
Hagan, Rinehart & Connolly Pediatricians (Burlington)
Richmond Family Medicine
Gifford Pediatrics (Randolph)
Child Immunization Rates
Brattleboro Primary Care - Pediatrics
Essex Pediatrics
Evergreen Family Health (Williston)
Family Practice Associates (Cambridge)
Joseph Nasca, MD (Milton)
North Country Pediatrics (Newport)
Northwestern Pediatrics Enosburg
Pediatric Medicine (South Burlington)
Rainbow Pediatrics (Middlebury)
Richmond Pediatric & Adolescent Medicine
Rebecca Collman, MD (Colchester)
St. Albans Primary Care
St. Johnsbury Pediatrics - Northeastern Vermont Regional Hospital
Timber Lane Pediatrics North (Burlington)
University of Vermont Health Network CVMC Family Medicine - Waterbury
University of Vermont Medical Center Family Medicine - Colchester
University of Vermont Medical Center Family Medicine - Hinesburg
University of Vermont Medical Center Family Medicine - Milton
University of Vermont Medical Center Family Medicine - South Burlington
Upper Valley Pediatrics Thetford
Teen Immunization Rates
Little Rivers Health Care Bradford
Vermont Immunization Program Annual Reports
Contact the Vermont Immunization Program
For inquires related to COVID-19, call 802-863-7240.
For non-COVID-19 related questions or information, email AHS.VDHImmunizationProgram@vermont.gov or call 802-863-7638