Image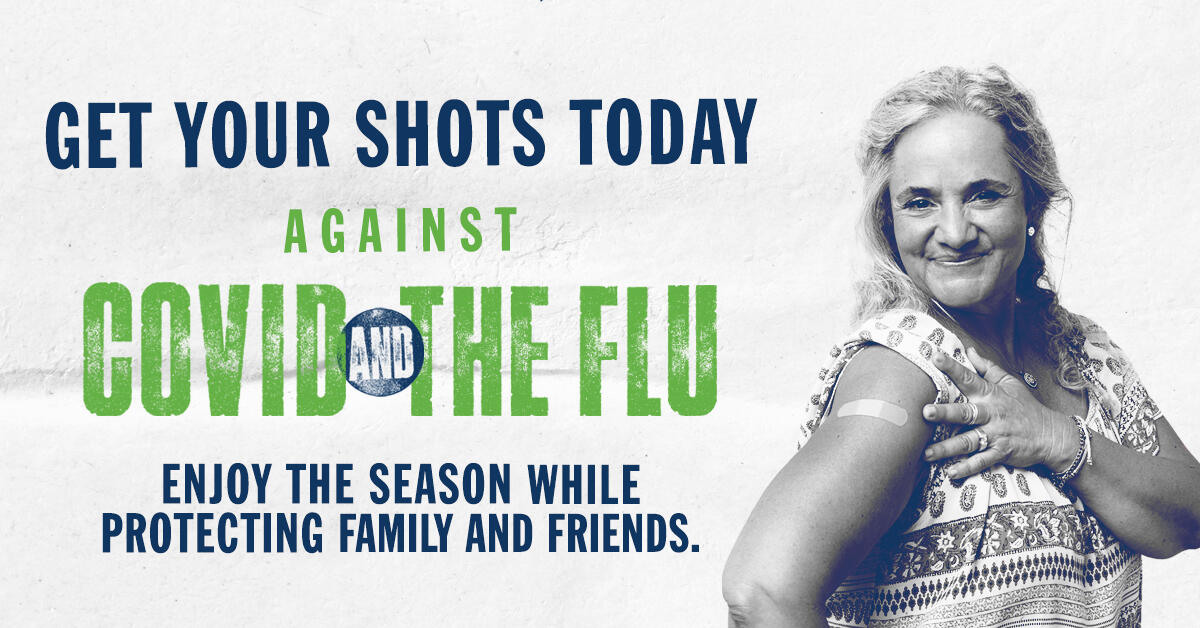 Everyone six months and older should get a flu shot. Getting the flu shot helps protect you, your family and your community. Flu vaccines are widely available at pharmacies, primary care practices and other places you can get vaccinated.
Take Other Prevention Steps
About the Flu Vaccine
The Vermont Department of Health and the Centers for Disease Control & Prevention encourage all Vermonters to get vaccinated, especially those at high risk of complications.
Vaccination is recommended if you are:
Age 6 months and older

At high risk of complications from the flu, or if you are in contact with someone who is at high risk
High-risk groups include:
Pregnant women

Breastfeeding mothers

All adults 50 years of age and older

Residents of nursing homes and other long term care facilities

Healthcare workers

Travelers

People with a compromised immune system

Anyone with a condition that can compromise respiratory function

People at high risk for severe complications from influenza
Learn about flu vaccine coverage in Vermont
Learn more about flu vaccine from CDC
Flu Vaccine Effectiveness
Flu viruses are constantly changing, so the vaccine is reviewed each year and updated as needed based on which influenza viruses are making people sick, how much those viruses are spreading, and how well last season's vaccine protects against those viruses.
How well the flu vaccine works varies from season to season. Each flu season, CDC studies how well the flu vaccine protects against flu illness.
Learn more about flu vaccine effectiveness
For the 2021-2022 flu season, CDC's Advisory Committee on Immunization Practices (ACIP) recommends flu shots and nasal spray as options for vaccination this season. The nasal spray is approved for use in non-pregnant individuals, two years through 49 years of age. People with some medical conditions should not receive the nasal spray flu vaccine.