Overview
Image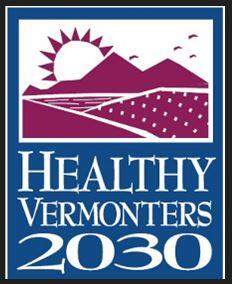 Healthy Vermonters is a decade-long, data-driven project based on the national Healthy People framework. Each decade since 1992, starting with Healthy Vermonters 2000, the Health Department has chosen a set of population health objectives to track the health of Vermonters and set long-term public health goals.
Healthy Vermonters 2030
As we transition into a new decade, staff from across the department are collaborating to prioritize our new set of objectives for the health of Vermonters. In addition to the framework provided by Healthy People, our objectives will be informed by the data we have been monitoring for the last decade, along with important lessons learned from staff, partners, and community during an unprecedented pandemic. Our department's focus on understanding and finding ways to advance health equity in our state is a key focus for the next decade.  
Image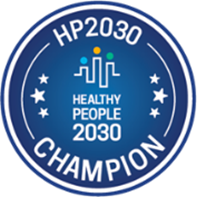 Vermont is proud to participate with the U.S. Department of Health and Human Services Office of Disease Prevention and Health Promotion as a Healthy People 2030 Champion. Participation with our national partners supports our ability to connect with other states, access evidence-based resources, and learn about public health success across the country. All of this helps us take data-driven action to improve the health and wellbeing of Vermonters.
Explore Past Decades
Healthy Vermonters 2020 Data Explorer
Dashboard
Indicators by geography- State, County, District Office, and Hospital Service Area
Trends over time
Healthy Vermonters 2020 Performance Scorecards
Interactive Report Cards
State-level data
Narrative behind the data
Departmental performance measures
Healthy Vermonters 2020 End of Decade Highlights Summary
Summary Report
Successes
Areas to improve on
National comparisons