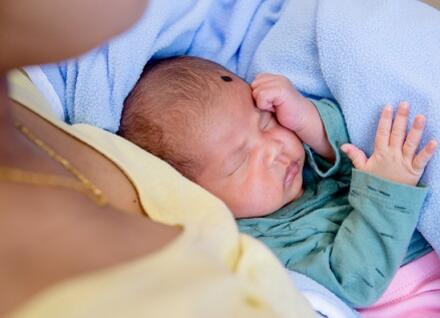 Breastfeeding employees who return to work outside the home need appropriate space and adequate time to express breastmilk. This right is protected by Vermont law. Employees need to know that when they return to work they have a place to feed their babies or pump breastmilk. Active support from the worksite and management is essential for the employee's successful transition back to the workplace.  Employers also benefit significantly from supporting breastfeeding employees through decreased employee turnover, and reduced absenteeism and healthcare costs.
Video: Pregnancy-Related Workplace Accommodations for Vermont Employees
RECOMMENDED STRATEGIES
Establish a written policy that states your company's support of a women's choice to breastfeed.
Allow the use of flexible time and breaks for expressing breastmilk.
Provide a clean, private space (that is not a bathroom) for expressing breast milk.
Provide lactation education through flyers, classes, or other venues.
Breastfeeding Friendly Employer Project
The Breastfeeding Friendly Employer Project recognizes Vermont worksites that provide accommodations for breastfeeding employees returning to work. For more information, please see the Breastfeeding Friendly Employer Project brochure.