What is child abuse?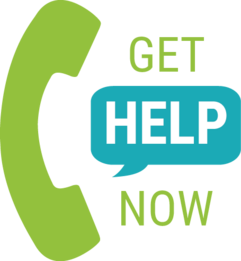 According to Vermont law: An abused or neglected child is a child whose physical health, psychological growth, and development or welfare is harmed or is at substantial risk of harm by the acts or omissions of his or her parent or other person responsible for the child's welfare. A child is at risk of harm when there is a chance that a child will suffer serious harm other than by accidental means, including physical injury, neglect, emotional maltreatment or sexual abuse. An "abused or neglected child" can also mean a child who is sexually abused or at substantial risk of sexual abuse by any person.
Help is available. If you have concerns for a child, or are worried about your own actions or feelings, please explore this website or contact the Vermont Department of Children and Families.
Types of harm to a child
Physical injury, meaning death, permanent or temporary disfigurement or impairment of any bodily organ or function by other than accidental means
Emotional maltreatment, meaning a pattern of malicious behavior which results in impaired psychological growth and development
Failure to supply the child with adequate food, clothing, shelter, or health care
Abandonment of the child
Sexual abuse, meaning any act or acts by any person involving sexual molestation or exploitation of a child including but not limited to incest, prostitution, rape, sodomy, or any lewd and lascivious conduct involving a child. Sexual abuse also includes the aiding, abetting, counseling, hiring, or procuring of a child to perform or participate in any photograph, motion picture, exhibition, show, representation or other presentation which, in whole or in part, depicts a sexual conduct, sexual excitement or sadomasochistic abuse involving a child.
Who is Responsible for a Child's Welfare?
A person responsible for a child's welfare includes the child's parent, guardian, foster parent or any other adult residing in the child's home who serves in a parental role. This is in addition to employees of a public or private residential home, institution or agency, or other person responsible for the child's welfare while in a residential, educational or child care setting.
Strengthening families to Prevent Child Abuse
Parenting Support in Your Home
Evidence-based home visiting is a proven and effective strategy for preventing child maltreatment. Read more about Vermont's evidence-based home visiting programs.
Strengthening Families Framework
Vermont promotes the Strengthening Families framework, a research-informed approach to increase family strengths, enhance child development and reduce the likelihood of child abuse and neglect. It is based on engaging families, programs and communities in building five protective factors: