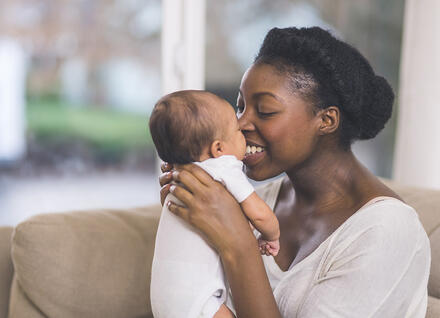 Did you know that babies in Vermont are screened for 35 serious health problems soon after birth? When a baby is between 24 and 48 hours old, a health care professional will take a small amount of the baby's blood to send to the newborn screening laboratory. The laboratory will test the blood for 33 rare health problems that can cause serious illness or death. Two other tests will be done at the hospital to check for problems with the baby's hearing or heart. The hearing and heart tests don't require any blood and don't have to be sent to a laboratory. Babies who are born at home can have their newborn screening tests done by a Certified Professional Midwife (CPM).
On May 1, 2019, Vermont added four conditions to the screening panel; mucopolysaccharidosis type I (MPS I), Pompe disease, spinal muscular atrophy (SMA), and X-linked adrenoleukodystrophy (X-ALD).
Please call the Vermont Newborn Screening Program for more information.