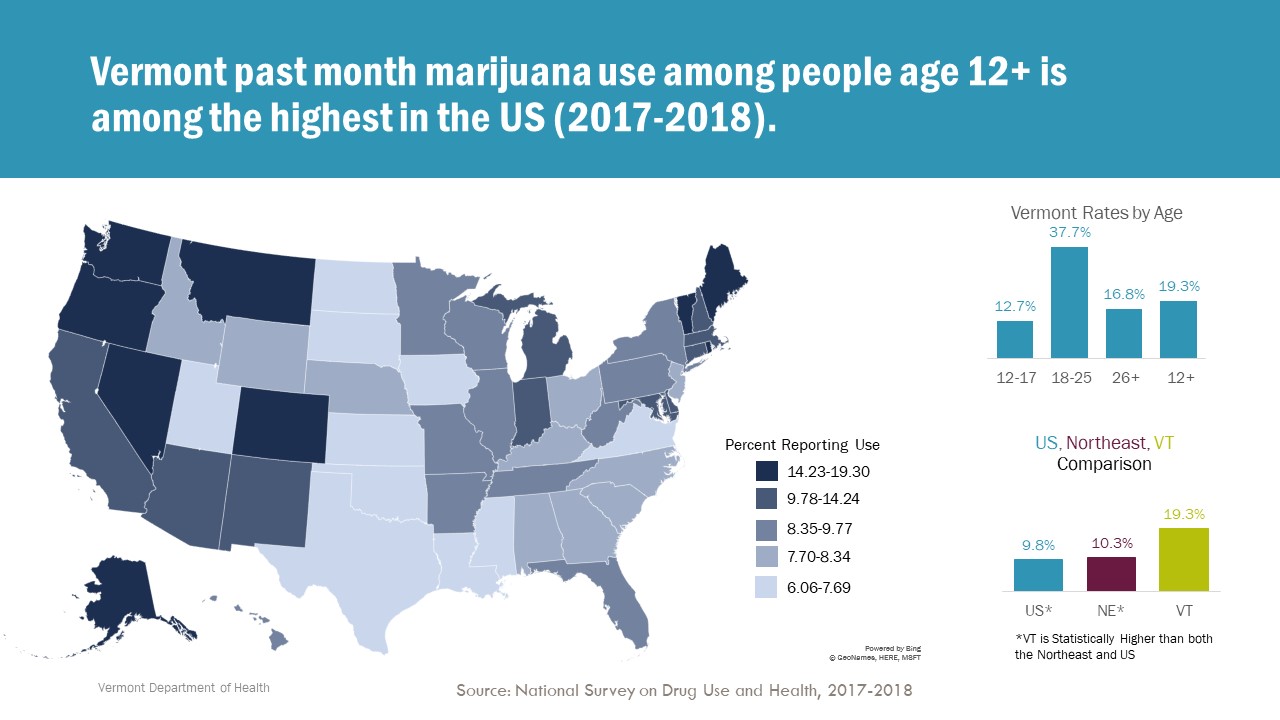 National data shows more Vermonters (ages 12 and up) are using cannabis compared to the country overall. The number of Vermonters who try cannabis for the first time between the ages of 12 and 17 is also higher in our state than in the country overall.
It is important to look at the reasons why more Vermonters on average are using cannabis and beginning cannabis use earlier than most other states. The Health Department is monitoring how our efforts are making a positive difference with cannabis use, especially among young people in Vermont.
Treatment is Available
If you or someone you know needs help with cannabis – treatment is available! Treatment is effective and people can recover.
For free and confidential alcohol and drug support and referral services, call 802-565-LINK (5465) or visit VTHelplink.org.
Talking With Your Kids
It's never too early to start a conversation with your kids about drugs and alcohol. When young people have supportive adults in their lives, they are much less likely to use drugs. Open, honest conversations are the best way to influence their behavior.
Here are some tips!
Start the conversation early to get ahead of the conversation.
Be clear, direct, and specific.
Have an ongoing, two-way dialogue.
Focus on their goals and explain how drugs can get in the way.
Stay positive.
For more tips visit ParentUpVT.org.
For more information visit:
Data and Related Resources
Data and Reports: Information on cannabis use, misuse and dependence in Vermont.
How We Are Doing: Learn more about goals and outcomes being tracked in Vermont.
Vermont CAnnabis Laws
Data & Reports
Information from National Experts