3-4-50: Prevent Chronic Disease
3-4-50: Prevent Chronic Disease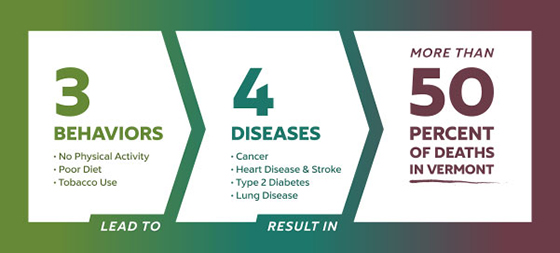 3-4-50 helps us understand the overwhelming impact of chronic disease in Vermont and inspires us to take action to change it. 3-4-50 is about making a difference at a level that can influence the health of many. Businesses, schools, cities and towns, and health care providers all play an important role in shaping the health of Vermonters. Our common goal is to make the healthy choice the easy choice where we live, work, learn and play.
Learn more and become a 3-4-50 partner
Visit our worksites, schools, cities and towns and faith-based communities pages to get started!