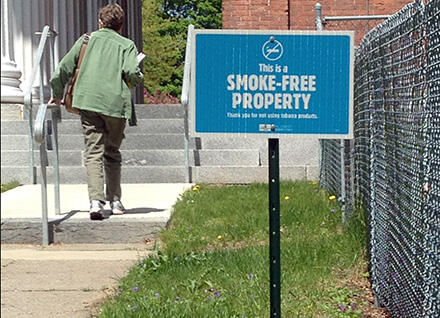 Businesses play an important role in promoting health and reducing the risk of chronic disease. Over 60 percent of Vermont adults employed outside the home are either overweight or obese, and over half have at least one chronic condition. Chronic disease places a significant financial burden on employers in health care costs and lost productivity. Worksite wellness programs help improve the bottom line.
worksite wellness is good for business
Reduces sick leave absenteeism
Reduces health care costs
Decreases workers' compensation and disability claims
Saves an average of $5.81 for each dollar spent on wellness
In this video, learn how health programs in Biddeford, Maine, are helping small businesses make simple, affordable changes to improve employee health, staff retention, and the business owner's bottom line.