Our staff works with community partners to implement policy and environmental strategies that prevent chronic conditions such as obesity, diabetes, heart disease and cancer. We promote physical activity, access to nutritious foods, and healthy lifestyle choices. We participate in local efforts and provide assistance and grant management support in the following areas:
Worksite Wellness
We work to promote worksite wellness, which includes assistance with policy development regarding breastfeeding, tobacco use, physical activity and nutrition. We have helped create breastfeeding spaces, worksite policies on physical activity, healthy meeting and vending machine snacks, and employee smoking policies with local businesses. We can also connect worksites with resources, partners, and grant opportunities.
Healthy Community Design
We support towns by sharing assessment tools, sample language and resources that encourage town and regional planning for safe, walkable communities, access to services and nutritious, affordable foods, alternate transportation and healthier lifestyle options. Examples include assistance with writing town plans, implementing smoking bans, improving signage for cross-walks, connecting paths and trails to roadways and advocating for smoke-free bus stops or routes to improve access to services for people with transportation challenges. An example from the Consortium for a Sustainable East Central Vermont can be found here.
Tobacco Use Prevention
We work with local coalitions, schools, and youth-serving groups to provide education on the harmful effects of tobacco and electronic nicotine delivery systems, promote quitting resources and encourage smoke-free public events. Smoking rates in Vermont are declining, but they remain higher in some groups. Learn more about how we provide services and supports to
those with the highest rates of smoking and tobacco use
. See information on
locally-funded coalitions
. 
For individuals wishing to quit, resources are available through 802Quits and by calling 800-QUIT-NOW.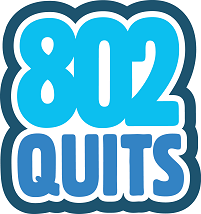 CounterBalance is a campaign directed towards the tobacco industry's influence on youth and the damaging impact tobacco use has on community health.
Community Group Support
We provide support to hospital-sponsored Community Health Teams, Care Collaboratives and other community-based groups, networking with a wide range of partners to identify gaps in services and promote available supports for people at-risk for or who are managing chronic illness.
Related Resources 
Learn More
Contact Us
Kate, Public Health Nurse
802-289-0548
Sarah, Public Health Nurse
802-289-0591
Christopher, Public Health Nurse Supervisor
802-289-0585
Becky, District Director
802-289-0592