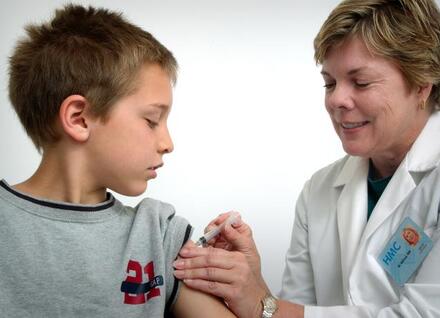 Vermont is a universal state, where the state Immunization Program purchases vaccines from the CDC federal contract at no cost to providers, for use in all children and adults. In order to receive vaccines a provider practice must enroll in the Vaccines for Children (VFC) and/or Vaccines for Adult (VFA) programs. Vaccine purchases are funded through the federal Vaccines for Children program, fees assessed on health insurers who cover Vermont lives and 317 immunization program federal funding (for uninsured only).
Vaccines for Children (VFC) Program
Congress created the federal Vaccines for Children (VFC) Program in 1993. The goal of the VFC Program is to prevent vaccine-preventable diseases by removing or reducing cost barriers. The VFC program is funded by federal entitlement money guaranteed to each state to buy vaccine for children who are Medicaid eligible, uninsured, underinsured (defined in this case as a health insurance policy that will not cover vaccination services), Alaskan native or native American. The Vermont Department of Health ensures that private providers and district health departments are able to receive vaccine at no cost and abide by the rules and regulations of the VFC program.
Vaccines for Adults (VFA) Program
In 2007, the Vermont Department of Health initiated a program to provide adult (ages 19-64) vaccines at no cost to provider practices. This program, known as Vaccines for Adults (VFA) is modeled after the VFC program. All primary care and OB/GYN providers may enroll.
VFC/VFA Regional Map