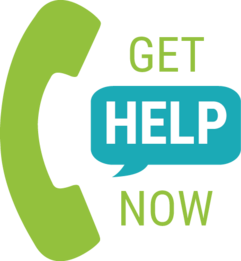 Domestic and sexual violence are serious, preventable public health issues that affect millions of Americans and thousands of Vermonters. These types of violence can occur regardless of someone's gender, gender identity, sexual orientation, age, race, income, or level of education.
DOMESTIC VIOLENCE
Domestic violence, also called intimate partner violence, is a pattern of controlling and coercive behaviors that can include physical, sexual, psychological and economic abuse. Sometimes the abuse is physical and visible, and sometimes it isn't. Domestic violence can include any of the following types of behavior, often occurring together: 
Psychological/emotional violence which includes, but is not limited to, humiliating the victim, controlling what the victim can and cannot do, withholding information from the victim, deliberately doing something to make the victim feel diminished or embarrassed, isolating the victim from friends and family and denying the victim access to money or other basic resources.
Physical violence is the intentional use of physical force with the potential for causing death, disability, injury, or harm. Physical violence includes, but is not limited to: scratching, pushing, shoving, throwing, grabbing, biting, choking, shaking, slapping, punching, burning, use of a weapons, and use of restraints or one's body, size, or strength against another person.
Sexual violence is forcing a partner to take part in a sexual act when the partner does not or is not able to give consent.
Stalking refers to harassing or threatening behavior that an individual engages in repeatedly, such as following a person, appearing at a person's home or place of business, making harassing phone calls, leaving written messages or objects or vandalizing a person's property.
Threats of physical or sexual violence which includes the use of words, gestures, weapons or other means to communicate the intent to cause death, disability, injury, or physical harm.
SEXUAL VIOLENCE
Sexual violence is a sexual act committed against someone without that person's freely given consent. There are many types of sexual violence, including rape, incest, childhood sexual abuse, date/acquaintance rape, intimate partner violence, sexual harassment, sex trafficking and bias-motivated crimes against victims who identify as lesbian, gay, bisexual, transgender, queer or questioning.
There are risk factors associated with domestic and sexual violence. These risk factors cannot predict the violence, but understanding them can help identify opportunities for prevention. Learn more about domestic violence risk factors and sexual violence risk factors and the ways that they are connected.
Health Department initiatives
Vermont Department of Health efforts related to domestic and sexual violence prevention are rooted in the social ecological model. This model supports programs, activities and campaigns that address individual risk and protective factors, and works to change the norms, beliefs and systems that allow sexual and domestic violence to happen.
Rape Prevention and Education (RPE)
Consent Campaign
The Vermont Department of Health supports the work of the Consent Campaign, an innovative, statewide initiative launched in 2011 by the Vermont Network Against Domestic and Sexual Violence. The campaign supports consent education in middle and high schools throughout Vermont. For more information about the Consent Campaign, visit the Vermont Network Against Domestic and Sexual Violence, or call 802-223-1302.
Home Visiting and Domestic Violence
The Vermont Department of Health works with the Department for Children and Families and the Vermont Network to provide training for home visitors, domestic violence advocates, family support workers and Agency of Human Services staff across Vermont in Healthy Moms, Happy Babies a nationally recognized curriculum created by Futures Without Violence. The curriculum includes strategies to support individuals living in homes with domestic violence. Learn more about home visiting services offered in Vermont.
Organizational Support and Participation