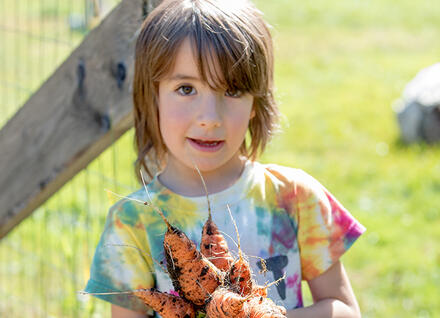 WIC is the Federal Special Supplemental Nutrition Program for Women, Infants and Children. Our WIC program offers nutrition information, breastfeeding support and healthy food to about 1,000 people across towns in Caledonia, Southern Essex, and some of Orange counties. You can trust WIC to be your family's nutrition expert during critical periods of growth and development, like pregnancy, infancy and early childhood.  
Eligibility
If your family has Medicaid/Dr. Dynasaur insurance, you already qualify.
In addition to providing healthy food and guidance on good food choices, WIC provides health screenings and education. We believe in connecting the dots and coordinating your care, and therefore we connect WIC families to other important community resources to help with:
Getting insurance
Finding affordable housing
Learning about immunization
Mental health referrals
Referrals to dental health providers
Nurse Family Partnership referrals
Breastfeeding Support
In addition to our clinic staff, our breastfeeding consultant provides support to pregnant and postpartum women to help ensure a successful breastfeeding experience. For breastfeeding mothers who are returning to work or school, we offer an electric pump loan program, information on how to safely store milk, and nutrition education for nursing mothers.             
Make an Appointment
To get started, call us to set up a certification appointment, which takes about an hour. Appointments are available at varying hours to accommodate your schedule, including evenings. We offer WIC appointments in our main office in St. Johnsbury, and at our off-site clinics in Gilman, Lyndonville and Wells River. At your appointment you will receive your e-WIC benefit card and WIC Food Guide to help you shop locally for qualifying food items at participating grocers in Vermont and New Hampshire.
We also host monthly WIC clinics in Gilman, Lyndonville, and Wells River. To schedule an appointment at our St. Johnsbury Local Health Office, or at any of these other locations, call us at 802-748-5151.
St. Johnsbury Local Health Office
107 Eastern Avenue, St. Johnsbury VT 05819
Gilman Senior Center
67 Riverside Ave, Gilman, VT 05904 
First Congregational Church
52 Middle St, Lyndonville, VT 05851
Wells River Congregational Church
76 S Main St, Wells River, VT 05081
Nutrition Activities


WIC participants complete nutrition activities in between their appointments. These activities can be completed by attending a WIC-approved nutrition class in the community, completing an online activity at WICHealth.org, or coming into our office for nutrition counseling. Whether it's learning more about your baby's behavior and growth or finding healthy foods on a budget, we are here to help you create a healthy and supportive environment for your family to thrive in.
Shopping for WIC-approved Foods
WIC food benefits are accessed with an electronic benefits card.  The card looks and functions just like a credit/debit card. You can shop when it's convenient and choose from a wide variety of WIC-approved foods at the following stores:
Price Chopper (St. Johnsbury)
The White Market (St. Johnsbury and Lyndonville)
Shaw's (Lancaster, Littleton and Woodsville, NH)
Marty's 1st Stop (Danville)
Related Resources
Learn More
WIC in Vermont
Family Planning & Pregnancy for Vermonters
Infants & Young Children in Vermont
Contact Us
802-748-5151
Toll-free: 1-800-952-2936