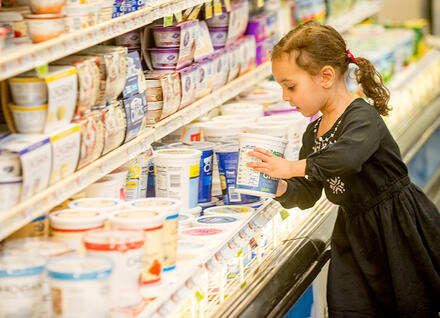 WIC is the Federal Special Supplemental Nutrition Program for Women, Infants and Children. WIC provides healthy food and a whole lot more, including nutrition education, breastfeeding support, and referrals to health care and other community programs. You can trust WIC to be your family's nutrition expert during critical periods of growth and development, like pregnancy, infancy and early childhood.  Over half the new babies and 40% of pregnant women in Vermont benefit from WIC.
To learn more about WIC or to enroll, visit the Health Department's
WIC webpage
.To schedule a WIC appointment or to enroll in WIC, call 802-524-7970. You can set up and appointment ahead of time, or call for a same-day appointment.
St. Albans Local Health Office
27 Federal Street, Suite 201
St. Albans, VT
Clinics are held at various times. Call 802-524-7970 for an appointment.
Champlain Islands Parent Child Center
114 South Street
South Hero, VT
Third Thursday of March, June, September and December
Schedule may vary – please call 802-524-7970 to confirm.
NOTCH Partnering Project
Richford Health Center
52 Main Street
Richford, VT
Fourth Wednesday of each month
Schedule may vary – please call 802-524-7970 to confirm.
Islands in the Sun Senior Center
Main Street
Alburgh, VT
Second Thursday of each month
Schedule may vary – please call 802-524-7970 to confirm.
Enosburgh Public Library
241 Main Street
Enosburg Falls, VT
Third Thursday of each month from 2:00pm - 6:30pm
Schedule may vary – please call 802-524-7970 to confirm.
Nutrition Education Opportunities
Schedule of WIC Approved Activities
Fit WIC
Fit WIC encourages your family to play every day, with ideas for indoor and outdoor play, building skills and finding new places to visit.  
WICHealth.org
WICHealth.org offers online nutrition education for WIC participants in English and Spanish. Convenience at its best!  You can do it anytime and anywhere you have internet access. Use any computer, tablet or smart phone.
WIC2five
WIC2Five provides weekly health and nutrition tips by text.  Each message is specific to your child's age and stage of development, and offers helpful health and nutrition information, and more! WIC2five is just one of the many benefits from WIC, your family's trusted source for nutrition information.
Breastfeeding Support 
Our staff includes peer counselors available to support pregnant and new mothers. The peer counselors are also WIC moms. The support is generally over the phone.
We provide an infant comfort station at community events, such as the Maple Festival, the Baby Expo, and Month of the Young Child. The station is staffed by an experienced WIC mom, and it provides mothers and babies a relaxed setting for breastfeeding.
We work with community partners to provide breastfeeding support groups. We consult with and support for employers working to be breastfeeding friendly. We work with childcare providers to help them support breastfeeding families.
We provide hand breast pumps for WIC moms, as well as electric pumps for WIC moms who are returning to school or work. We provide education about and support for pumping.
Other Support for Families and Children
We lead Baby Behavior classes through Northwestern Medical Center. 
Our Public Health Dental Hygienist works with families through WIC to give fluoride treatments and help people to find a dentist.
We support families with substance abuse treatment and smoking cessation, connecting parents to resources.