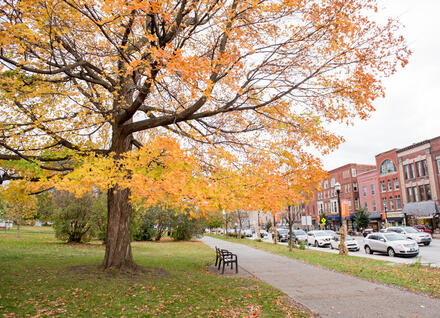 The world around us has a big impact on our health and wellbeing. Staff members at your Local Health Office are experts in promoting active and healthy living through community design. We can help groups in our community through the process of identifying and adopting wellness policies and strategies that work. We can connect you with resources and provide examples of similar efforts in other communities to help you on your way.
To promote healthy community design, we
Assist cities and towns with health-supporting language to incorporate in their municipal plan.
Collaborate with RiseVT  to improve the quality of life where we live, work and play
Participate in the Swanton Enhancement Project.
Provide support to St. Albans Town to create new zoning bylaws that call for more sidewalks to increase walkability and new no-smoking ordinances at restaurants and outside dining areas.
Learn More
Contact Us
Stacy, Public Health Nurse
802-527-5585