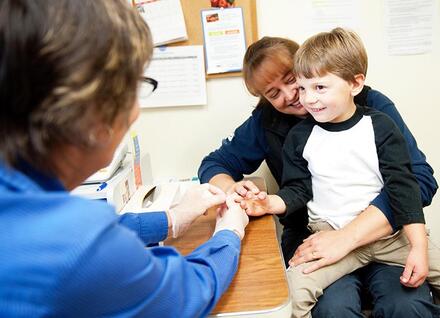 The Healthy Homes staff in the Springfield Local Health Office works with local providers to ensure that children enrolled in the WIC Program are properly tested and referred to prevent lead poisoning. We follow the guidelines and recommendations of the Centers for Disease Control and Prevention and the Vermont Department of Health's Healthy Homes Program. We provide education and referral information on lead poisoning prevention. For families and contractors in the Rockingham area, Parks Place Community Center offers a variety of healthy home services.
Information and Resources
We provide educational materials for medical providers and the public including fact sheets about lead testing, home radon testing, drinking water quality testing for homeowners and other ways to keep homes healthy and safe.