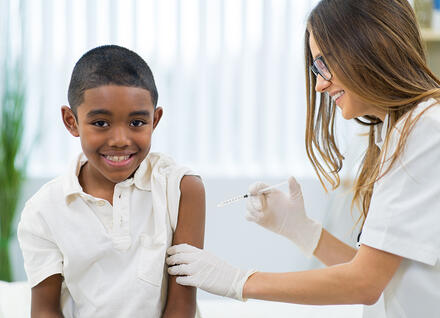 Our Immunization Public Health Nurse works closely with local families and medical practices to increase immunization rates in Rutland County for infants, children, adolescents, and adults.
Immunization Clinics
The Rutland Local Health Office offers monthly immunization clinics for people under the age of 65 who are uninsured or who do not have access to vaccines.
Clinic Hours
Rutland Local Health Office
Asa Bloomer State Office Building
88 Merchant Row, 3rd Floor
8:00 a.m. - 11:00 a.m., Third Thursday of each month
and
1:00 p.m. – 4:00 p.m., Fourth Thursday of each month
Call us for an appointment, or to schedule a time outside of these hours.
Contact Us
Yvonne, Public Health Nurse
Phone: 802-786-5102
Information for Families
Child Care and School-Related
Our Work with Health Care Providers
Immunization Program Information
We help medical providers and practices increase their immunization rates by using the Vermont Immunization Program's quality improvement model, known as AFIX. Our public health nurse who specializes in immunizations also trains staff in these practices to use Vermont's Immunization Registry to log vaccines they administer. This allows our state to better track immunization rates and implement data and evidence-based strategies to improve services for our community.
Learn More