We offer assistance and support to small businesses with 100 employees or fewer to develop or expand worksite wellness committees and policies. These policies may include: offering healthy foods at meetings, allowing flex time for physical activity and creating breastfeeding friendly spaces and smoke-free zones. We can also help connect worksites to grant opportunities to help implement these policies.
Worksite wellness programs and policies are very important to helping adults lead healthy lives. Worksites that remove barriers to healthy food choices, physical activity and accessing preventive services help reduce chronic disease risk factors, support emotional and mental health and boost productivity for their employees. In return, investing in worksite wellness programs can help curb healthcare costs and have other financial benefits for employers.
Local Examples
We provided Champlain Orchards in Shoreham with sample policy language and connected them to local 802Quits partners as they prepared to adopt smoke free orchard/worksite policy as of June 1, 2016.
As part of the Addison Community Mindfulness group, we will be reaching out to worksites to consider opportunities to explore and practice mindfulness.
The Supporting Nursing Moms at Work grant enabled the Coop Insurance Co in Middlebury to convert a large filing closet into a dedicated breastfeeding space for employees.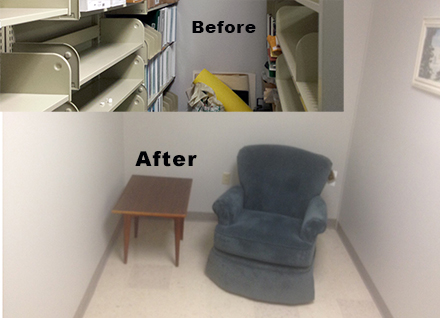 Related Resources
Easy Steps to Creating a Healthy Workplace
Learn More
Contact Us
Bethany, Public Health Specialist
Phone: 802-388-5747