We are available to assist small to medium sized employers in planning and starting worksite wellness programs in their workplace. Whether you're just beginning to think about a starting a wellness program for your worksite or you wish to strengthen your current program, we can help. Our staff will support your wellness team to assess current wellness at your worksite, identify employee interests and barriers to wellness and move toward creating a wellness plan. Though there are many aspects to wellness, we will begin with a narrow focus and broaden that focus as enthusiasm builds. We can also connect worksites with resources, partners and grant opportunities.
The American Time Use Survey (2014 - US Bureau of Labor Statistics) indicates that the average American between the ages of 25 and 54 spends nearly nine hours of their day at the workplace or doing work related activities. Since many people spend most of their day at work, promoting a culture of health and well-being inside the workplace is key to a healthy lifestyle.
Local Spotlight
Trudell Consulting Engineers
Trudell Consulting Engineers in Williston has been growing their culture of wellness steadily for many years. Our work together began in 2013 when Trudell attended a workshop designed to guide companies through a newly revised Worksite Wellness Awards application. Since that time, they've expanded their worksite wellness offerings and achieved the highest standard of worksite wellness recognized by the Governor's Council on Physical Activity and Sports.
The employees at Trudell have a company vegetable garden, have a private, attractive space for employees choosing to breastfeed, and they participate in many physical activities like hiking, cruising on segways and taking an exhilarating zip-line through the forest canopy. This company is a great example of the culture of wellness that can be created through an effective partnership with our office and an engaged, supportive management.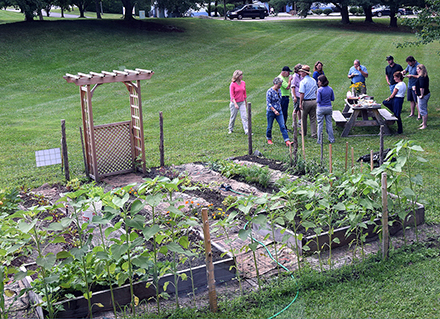 Related Resources
Learn More
Contact Us
Ed, Public Health Specialist
Phone: 802-951-1238