LADIES FIRST CAN PAY FOR:
BREAST cancer screenings
Annual Screening                                                                             
Clinical breast exam
Screening Mammogram
Diagnostic follow up tests
Diagnostic mammogram
Ultrasound
Consultation
Second opinion
Breast biopsy
Risk counseling
Genetic counseling
MRI when clinically indicated
More information about mammograms
More information about breast cancer
CERVICAL Cancer screenings
Pelvic exam
Pap test
HPV
Colposcopy
Diagnostic tests
Find more information about cervical cancer screening
CARDIOVASCULAR DISEASE SCREENING (FOR WOMEN 40+)
There are some important changes coming to Ladies First membership benefits. One of our grants is coming to an end this June. This means that starting July 1st, Ladies First will not be able to cover the cost of heart health screenings and Lifestyle Programs, unless funding is renewed.
But don't worry, Ladies First isn't going anywhere! Ladies First will continue to cover the cost for breast and cervical cancer screenings, including Pap tests and mammograms, needed diagnostic tests, and provide support and guidance along the way.
Ladies First will no longer cover the cost of (starting July 1):
Annual heart screenings
Blood pressure readings
Total cholesterol testing
Blood sugar testing
Weight Watchers
Tops (Take Off Pounds Sensibly)
Curves Complete
Self-Monitored Blood Pressure Program
Other Local weight management and fitness programs
We realize these changes could impact your health goals. We hope to again to offer these important benefits to our members and will be in touch once we know more about funding. In the meantime, we are committed to making this change as smooth as possible. Please call our Membership Coordinator at 800-508-2222 for questions and to find out if there are other lifestyle programs or services available in your area.
Interested in learning more about heart health?
Get more information about women and heart disease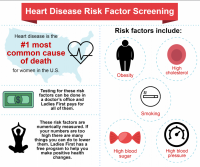 Using tobacco is another risk factor for heart disease. Quitting tobacco is one of the most important things you can do for your health and there's a lot of help available. 
Learn more about quitting tobacco
 
LIFESTYLE PROGRAMS
OTHER services
Ladies First can pay for transportation and interpretation services for Ladies First appointments. 
Ladies First members will be referred for full Medicaid coverage if breast or cervical cancer treatment is needed. For more information please contact our Clinical Navigator at 802-863-7332.