We provide information about the state's regulation of tobacco products and smoke-free laws. We serve as a resource for information on tobacco and smoke-free initiatives, tobacco surveillance and research and youth prevention programming. We provide schools, health care providers and community coalitions with resources to support quitting smoking.
We provide support and assistance to coalitions and the municipalities and worksites with which they work on the development of tobacco policies and ordinances. We also provide support to colleges interested in pursuing smoke-free campuses. We address the impact of in-store tobacco advertising in our communities.
Smoking rates in Vermont are declining, but they remain higher in some groups. Learn more about how we provide services and supports to those with the highest rates of smoking and tobacco use.
Alcohol, Tobacco and Other Drug Coalition
The Alcohol Tobacco and Other Drug Coalition (ATOD) works closely with towns, healthcare agencies, businesses and schools to address secondhand smoke exposure by developing sound, evidence-based policies. The coalition's home base is centrally located on 297 Summer Street in St. Johnsbury, also the childhood home of Dr. Bob, co-founder of Alcoholics Anonymous.
The most effective way to reduce secondhand smoke exposure is through establishing tobacco and e-cigarette free spaces. The ATOD aims to protect all people from secondhand smoke exposure, to help smokers to quit and to change social norms related to tobacco. To do this, the ATOD:
Implements tobacco-free (including e-cigarettes) policies for health care organizations, college campuses and public areas.
Uses Counter Balance tools; a campaign directed towards countering the tobacco industry's influence on youth and the damaging impact tobacco use has on community health.
Local Success Stories
We have partnered with ATOD to help local school districts write grants for prevention efforts. Three local school districts have received grant awards.  
Lyndon State College's Smoke-Free College Campus policy now includes e-cigarettes. This enhancement was included in the no-smoking policy of the fall 2016 student handbook.
ATOD Prevention staff were invited to speak at the State Capitol along with other health advocates regarding the health impact and prevalence of electronic cigarettes in an effort to pass bill H.171. Following testimony by the invited panel, the bill passed and was signed into effect in May 2016.
Resources for Quitting
802 Quits: 1-800-Quit-Now (784-8669) for in-person, phone, or online help, including free gum, patches and lozenges.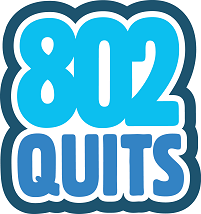 N - O - T = Not on Tobacco is a teen smoking cessation program available at area high schools for teens who are regular smokers. Participation is voluntary and confidential. Interested students can sign up with their school guidance counselor or Substance Abuse Prevention staff.
Learn More
Contact Us
Beth, Public Health Nurse
802-751-0175