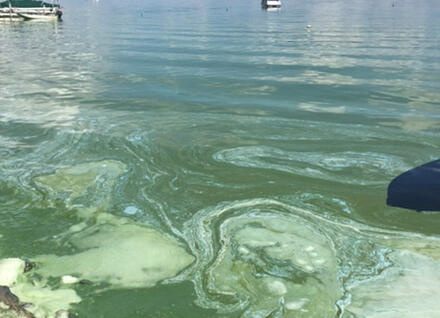 Cyanobacteria, also known as blue-green algae, are naturally found in fresh water in the U.S. and in Lake Champlain and other Vermont waters. Some types of cyanobacteria can release natural toxins or poisons (called cyanotoxins) into the water, especially when they die and break down. People and pets should stay away from cyanobacteria blooms. Learn more about cyanobacteria.
Information on lake conditions is provided by a network of volunteers trained and coordinated by the Lake Champlain Committee and by scientists from the Vermont departments of Health and Environmental Conservation. Monitors submit weekly visual observations of water conditions from sites around Lake Champlain.
Weekly Summary of Lake Conditions
Cyanobacteria Conditions Observed This Week- Updated June 15, 2018
The Lake Champlain Committee's volunteer monitors began reporting on cyanobacteria conditions this week. There were no reports of blooms.
Remember, we are approaching the time of year where conditions are ideal for cyanobacteria growth.
Learn to recognize cyanobacteria
, and when in doubt, stay out!
Partners in Monitoring Vermont's Waters
Since 2003, the Lake Champlain Committee (LCC) has coordinated and trained a group of citizen volunteers to monitor shoreline sites on Lake Champlain in Vermont, New York, and Quebec. You can reach out to LCC if you are interested in becoming a volunteer monitor.
The Vermont Department of Environmental Conservation (DEC) monitors long-term water quality at dozens of off-shore stations on Lake Champlain.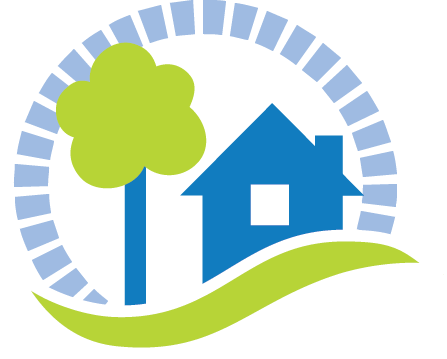 Check the Cyanobacteria Tracker Map
identifying cyanobacteria
It's important to know what cyanobacteria look like and to use your best judgment when thinking about swimming or doing other activities in the water. See more photos of what cyanobacteria look like and what are not cyanobacteria.
Weekly drinking water test results
All 22 public drinking water suppliers on Lake Champlain submit samples for cyanobacteria toxin analysis. Drinking water test results are updated weekly by the Vermont Department of Environmental Conservation.
For more information or to report a bloom:
Email BloomAlert@vermont.gov with photos of the suspected bloom. If possible, include a detailed description of the bloom's location, or mark the bloom location using an image from an online mapping application such as Google, Bing or Yahoo Maps. Or you can call 800-439-8550 from 7:45 a.m. to 4:30 p.m. Monday through Friday (except state holidays).