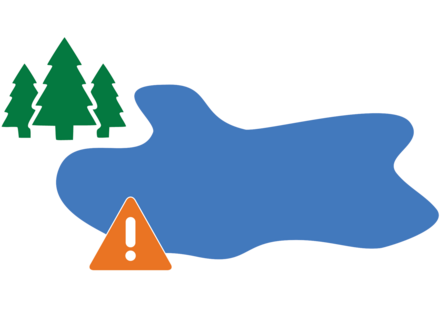 Cyanobacteria, also known as blue-green algae, are naturally found in fresh water in the U.S. and in Lake Champlain and other Vermont waters. Cyanobacteria grow well in water that has high amounts of nutrients like phosphorous and nitrogen. Cyanobacteria can multiply quickly to form surface scums and dense populations known as blooms, especially during the warm days of late summer and early fall. In recent years, cyanobacteria blooms have occurred most often in northern sections of Lake Champlain—such as St. Albans Bay and Mississquoi Bay.
How does climate change affect cyanobacteria blooms?
Intense precipitation events can increase nutrient inputs into water bodies, which, combined with warmer temperatures, may result in more favorable conditions for cyanobacterial blooms in Vermont's lakes. As temperatures in Lake Champlain and other fresh water bodies continue to warm due to climate change, and the frequency of heavy precipitation events increases, conditions will become more favorable for blooms to happen.
How do cyanobacteria blooms affect health?
Some types of cyanobacteria can release natural toxins or poisons (called cyanotoxins) into the water, especially when they die and break down. Swimming or wading in water with cyanobacteria may cause minor skin rashes, sore throats, diarrhea, stomach problems, or more serious health problems. Children and pets are at higher risk of exposure because they are more likely to play near the shoreline and drink water while swimming. Pets can also lick and swallow cyanobacteria that may be caught in their fur. The Health Department partners with other state agencies, environmental organizations, recreational site managers, town health officers, drinking water system operators, and hundreds of volunteers to monitor cyanobacteria blooms each summer and test affected waters for cyanotoxins.
If you believe that someone has become sick because of exposure to cyanobacteria, get medical attention and call the Health Department at (800) 439-8550.
Learn how to identify cyanobacteria blooms.
If the water is clear and the shoreline is free from green or brown scum, the water is probably safe to swim in. If there is a heavy scum on the water or shore, stay away from these areas until they are clear.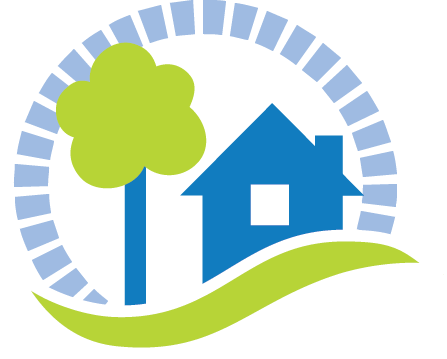 Check recent reports on the Cyanobacteria Tracker

Learn more about cyanobacteria, how to identify blooms, what to do if you see a bloom, and what you can do to help prevent blooms.
To Report a Cyanobacteria (Blue-Green Algae) Bloom:
Email BloomAlert@vermont.gov with photos of the suspected bloom. If possible, include a detailed description of the bloom's location, or mark the bloom location using an image from an online mapping application such as Google, Bing or Yahoo Maps. Or you can call 800-439-8550 from 7:45 a.m. to 4:30 p.m. Monday through Friday (except state holidays).
Learn more about cyanobacteria blooms and what is being done to prevent them.
Actions you can take to improve water quality in Vermont