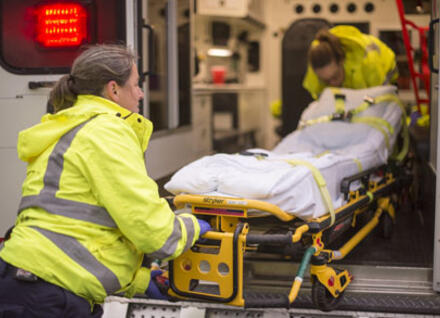 There are a number of programs and initiatives for EMS agencies looking to expand their scope of practice, increase their volunteer ranks and become more engaged in their community.
Clinical Resources
Vermont Critical Care Paramedic Endorsement
While Vermont has had Critical Care Paramedics for several years, the qualifications for this endorsement changed in 2015. The Vermont CCP Update and Vermont CCP Scope of Practice documents provide more information.
Rapid Sequence Intubation
Rapid Sequence Intubation (RSI) is an advanced airway skill only available to paramedics with additional training, medical direction oversight and participation in an educational and Continuous Quality Improvement (CQI) program approved by the Department of Health.
For more information, contact EMS Medical Director Dr. Dan Wolfson.
Community Resources
OnCall for Vermont
OnCall for Vermont is the online hub for health-focused volunteering, training and response in Vermont. Building on our state's rich history of volunteerism and neighbors helping neighbors in times of need, this portal provides Vermonters with a simple path to becoming a health volunteer.
HEARTSafe Community
Designation as a HEARTSafe Community is based upon meeting criteria that increase the potential for survival from sudden cardiac arrest. By becoming a HEARTSafe Community, your government officials and citizens will be recognized for their commitment to becoming a critical link in the Chain of Survival.
Applications and additional information can be found in Documents, Forms and Publications.