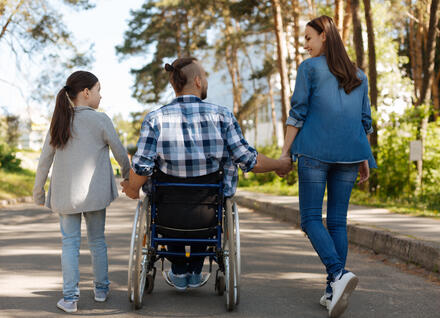 In Vermont, there tend to be more crashes involving pedestrians as it gets darker earlier, but these crashes are preventable!
Now is a good time to brush up on your Driving at Night knowledge. If you plan to walk in the evening or night, it is a good idea to pack reflective gear or a flashlight to help people driving spot you on dark country roads where there are often narrow shoulders. 
Review and share this Parking Lot Safety poster with data and tips for people walking and driving. In Vermont, crashes in parking lots account for almost one in five of all pedestrian-involved crashes.
It's not too late to join in on the benefits of active transportation this school year! Find more information through your local Safe Routes to School and Way to Go! programs! Review this Back to School Safety Checklist with your family—even if you don't have any school-aged children there is helpful information for people who drive. Remember to slow down and share the road!