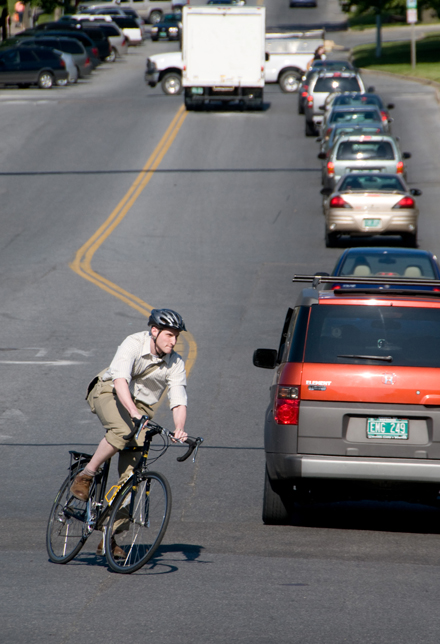 Motor vehicle crashes are the top contributor to preventable deaths nationwide. Vermont's injury rate is among the worst in the nation – 38th out of 51 states and territories. Most injuries in Vermont are caused by motor vehicle crashes. In 2013, the use of seat belts in passenger vehicles saved an estimated 12,584 lives for occupants 5 and older. An estimated 263 lives (child occupants 4 and younger) were saved by the use of child restraints, and 1,630 lives were saved by the use of motorcycle helmets. Another 2,800 lives would have been saved in 2013 if all unrestrained passenger vehicle occupants age 5 and older involved in fatal crashes had worn their seat belts
(National Highway Traffic Safety Administration 2013).
Research on the effectiveness of child car seats has found them to reduce fatal injury by 71% for infants (younger than 1 year old) and by 54% for toddlers (1 to 4 years old) in passenger cars. For infants and toddlers in light trucks, the corresponding reductions are 58% and 59% respectively (National Highway Traffic Safety Administration 2012). 
In a 2016 report from the Governor's Highway Safety Association, the number of people on foot killed in traffic crashes is projected to increase 10% from 2015 to 2016, the largest increase since records have been kept. From 2007 to 2011, 184 pedestrian/bicycle crashes were reported in Vermont.
Vermont Road User Safety Resources