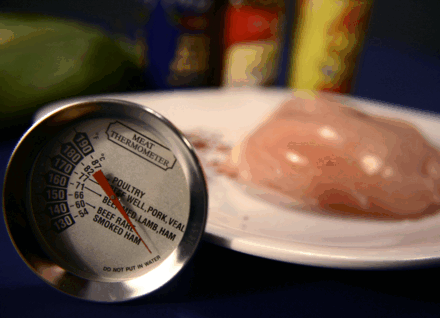 Salmonellosis is an illness caused by bacteria called Salmonella. People can get sick with salmonellosis by eating food or drinking liquids that have been contaminated with Salmonella bacteria, or by having contact with animals or people who are already infected with Salmonella. Symptoms typically begin one to three days after contact with the bacteria. Symptoms include stomach cramps, fever and diarrhea. The illness usually lasts four to seven days and most people recover without treatment.
Salmonellosis in Vermont
Salmonellosis is the second most commonly reported foodborne disease in Vermont. Between 2010 and 2015 an average of 82 Vermonters per year with salmonellosis were reported to the Vermont Department of Health. The rate of Salmonella infections in Vermont is approximately the same as in the rest of the U.S. In 2014, the average rate of salmonellosis across the country was 15.3 infections per 100,000 people. That same year, Vermont's rate of infection was 14.9 infections per 100,000 people.
Sometimes Salmonella can cause outbreaks, where many people get sick at the same time. In Vermont, recent outbreaks of salmonellosis have been associated with salad bars, ground beef, ground turkey, sprouts, cucumbers, chia seeds, small turtles and guinea pigs. Live poultry are also a common source of Salmonella outbreaks. Beginning in 2011, Vermonters have fallen ill each spring due to outbreaks of salmonellosis associated with live baby poultry such as chicks, ducklings, geese and turkeys.
What to do if you may be sick with salmonellosis
People who may be sick with salmonellosis should contact their health care provider so that they can be tested and treated. Since Salmonella bacteria can also be passed from one person to another, people with salmonellosis should stay home from school or work, particularly if they are a food handler, health care worker or day care provider, until their symptoms have been gone for at least 24 hours. Frequent and thorough hand washing with soap and water is also an effective way to prevent the spread of Salmonella.