Our Public Health Grand Rounds series features presentations about significant public health issues and the challenges they pose. This series is intended to promote a dialogue within the Health Department and with the Vermont professional community. Join in person or via live Skype broadcast.
Recorded presentations are available below for later viewing.
Contact us to receive notices of upcoming Grand Rounds
Schedule
Grand Rounds are held at the same time and location unless otherwise noted. Skype connection information will be provided below shortly before the presentation date.
Time: 8:30 - 9:30 a.m.
Location: Health Department Conference Room 2B; 108 Cherry St., Burlington, VT (map)
Date
topic
Presenter
SKYPE
Feb 28 2019
Bats, Bites and Boosters, Oh My: A Review of Rabies Surveillance, Testing and Control
Natalie Kwit, State Public Health Veterinarian
Christine Matusevich, Microbiology Unit Coordinator
Anita Wade, CSTE Applied Epidemiology Fellow
Watch Recording
Mar 28 2019

Health Department Academic Partnerships: 20 years of investigating interesting outbreaks (and lessons learned), along with a focus on health department-academic partnerships

Dr. Millie Eidson, Retired Public Health Veterinarian/Epidemiologist
New York Department of Health

Presentation Slides
June 27
2019
Improving Care for those with Asthma and Obesity
Dr. Anne Dixon, Director of the Division of Pulmonary and Critical Care Medicine at the University of Vermont
Watch Recording
October 24 2019
Empowering Youth: Participatory Budgeting in the Third Space
Holly Morehouse
Sam Graulty
Watch Recording
January 8 2020
10:00 - 11:00 a.m.

Public Health in Vermont: Accomplishments, Impact, Priorities and Strategies – Reflections by the Commissioner

Dr. Mark Levine, MD, Commissioner, Vermont Department of Health

Skype number: 802-552-8456

Conference ID: 93294679

January 23 2020
PACE Study Data
Dr. Andrea Villanti, Center on Behavior and Health
 
May 28 2020
Palliative Care and Advance Care Planning
Monica Ogleby, Vermont Department of Health
Linda Martinez, Vermont Department of Health Access
Marietta Scholten, Vermont Department of Health Access
Dr. Stephen Berns, UVM Medical Center
Jill Duell, UVM Medical Center
Cindy Bruzzese, VT Ethics Network
 
Connect Online
Please follow the instructions below when logging in.  Thank you.
If you are on a computer and calling in using the phone or an iPhone select "Don't join audio" and call in using the number above, or select "Call me at" to have Skype call your phone.
If you wish to log in and listen through your computer, select "Use Skype for Business (full audio and video experience)," but please use a headset with a microphone. This helps prevent vibration and feedback noise.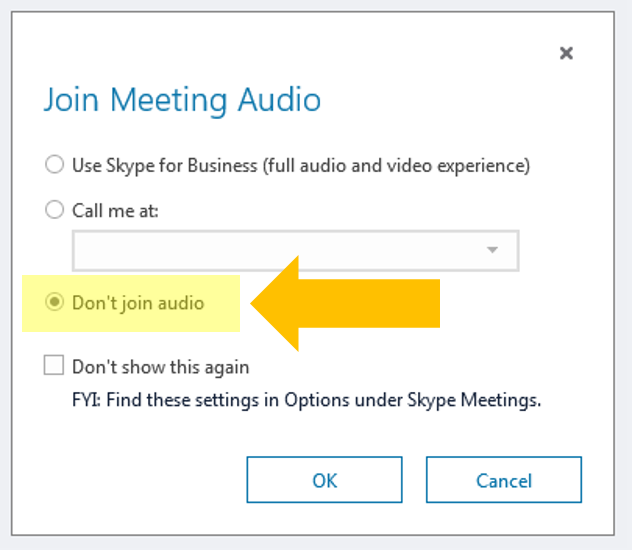 Recorded Presentations and Materials
| Date | Topic | Recording |
| --- | --- | --- |
| 9/27/2018 | Public Health Social Marketing Evaluation  | Watch Recording |
| 5/24/2018 | WISEWOMAN Economic Evaluation | Watch Recording |
| 4/26/2018 | Alzheimer's as a Public Health Issue in Vermont | Watch Recording |
| 3/15/2018 | Achieving Health Equity: The Opportunity and the Mandate | Watch Recording |
| 1/25/2018 | Help Me Grow Vermont | Watch Recording |
| 09/28/2017 | Injury Burden | Watch Recording |
| 08/24/2017 | Cultural Brokers Providing Screening, Brief Intervention and Referral to Treatment (SBIRT) | Watch Recording |
| 06/22/2017 | Children thrive when we respond to their realities: How we can improve child health through policies that address and alleviate economic hardships | Watch Recording |
| 05/25/2017 | Bringing Data to Life: The Power of Storytelling in Evaluation and Health Promotion | Watch Recording |
| 03/22/2017 | Marijuana Legalization: Lessons Learned from Washington State and Colorado | Watch Recording |
| 10/27/2016 | Opioids in Vermont: Prevalence, Risk, and Impact | Presentation Slides |