This page will be retired soon.
For many traditions, gathering together is the heart of a faith-based community. Gatherings can increase the risk of spreading COVID-19.
As of June 14, there are no COVID-19 restrictions or requirements for businesses to follow. Everyone can follow the prevention steps to protect each other from COVID-19 while keeping traditions alive.
In العربية | မြန်မာစာ | Français | Kirundi | नेपाली | Soomaali | Español | Swahili | Tiếng Việt
Learn more about the prevention steps anyone can take to prevent COVID-19
 
Free Vaccine Clinic at The Islamic Center of Vermont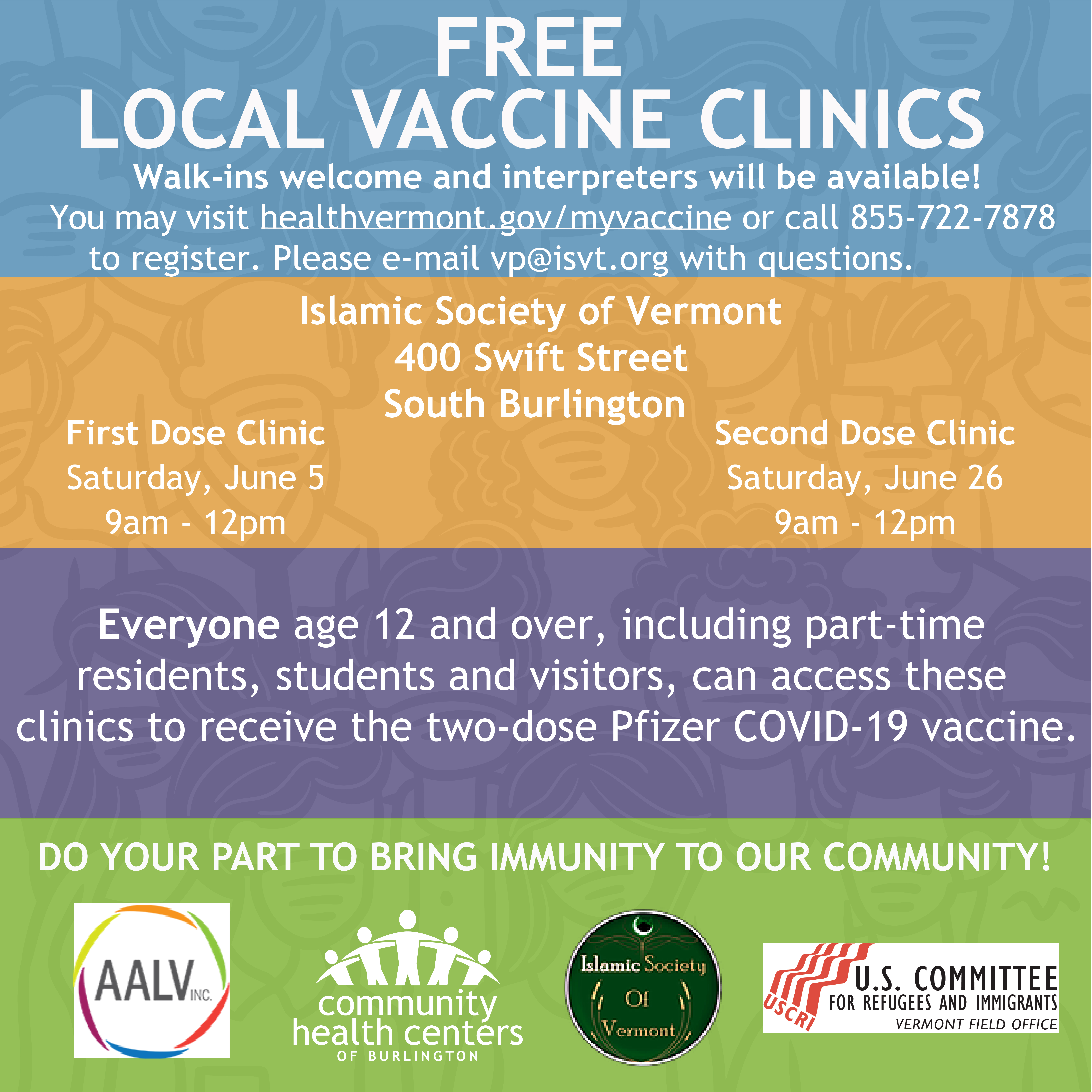 First dose clinic
Saturday, June 5 from 9:00 am - 12:00 pm
Second dose clinic
Saturday, June 26 from 9:00 am - 12:00 pm
Make an appointment online, by phone (855-722-7878) or come in without an appointment.
The Islamic Center of Vermont
400 Swift Street
South Burlington, Vermont

Anyone 12 years and older is eligible to get a vaccine.
Interpreters are available.
The clinic is hosted by The Islamic Society of VT and the Community Health Center of Burlington.