Image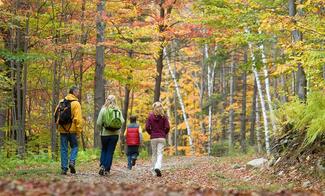 Whether it's keeping up with your kids, getting better sleep, having more energy or preventing illness, we all have our reasons for wanting to make healthy lifestyle changes. But it can still feel overwhelming. It will take a strong commitment but you don't have to go it alone. The goal of 3-4-50 is to make it easier to stay on track with our health goals where we live, work, learn and play.
Whatever your reason for taking the next step, you can make a difference. Taking small steps to start, and building on your success, not only improves your health but also inspires others to do the same.
Join the 3-4-50 Movement
Introduce 3-4-50 to the leaders in your community, workplace and schools and encourage them to sign on and take action.

Take advantage of existing opportunities for wellness, such as bike paths or workplace wellness programs.

Share your goals, challenges and successes with friends and family and ask for their support!
Tips & Tools