For much of the week, most Vermonters spend more than one third of their day at their workplace. The programs, policies and environment at their worksite significantly influence employees' health. With support and resources from the Health Department, worksites can take steps to improve employee health, leading to financial benefits, reduced health care costs, and a more productive and engaged workforce.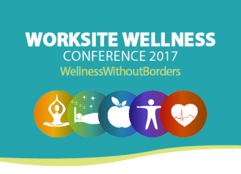 take steps toward a healthier worksite
Step 1: Form a Team
Find people on your staff who can spearhead wellness initiatives and gain leadership support.
Step 2: Assess your worksite
Find any gaps in existing health-related policies and programs.
Take stock of the needs and interests of your employees.
Step 3: Identify Strategies
step 4: Implement
Put your plan into action. Sometimes it can take 6-12 months to implement a wellness strategy, so be prepared to make adjustments or change course as necessary along the way.
Step 5: Evaluate
Evaluate your wellness strategy by measuring employee participation and satisfaction. Think about doing a before-and-after survey to see if your wellness strategy met employee expectations.
six Core Outcomes for Healthy Worksites
1. Promote healthy food choices at the workplace
Create healthy food and beverage policies for meetings.
Provide refrigerators, microwaves and break areas.
Provide access to free water available throughout the day.
Support healthy choices from vending machines and cafeterias by:

Use competitive pricing to make healthier choices more economical in vending machines or cafeterias.
Implement healthy vending machine and cafeteria standards to increase the percentage of healthy options that are available.
Use signs or symbols to make healthy choices stand out, and make nutrition information available for foods and beverages.

Provide incentives for participating in nutrition and/or weight management activities.
Include employee's family members in campaigns that promote healthy nutrition.
Support local food initiatives:

Offer an on-site Community Supported Agriculture (CSA) program.
Organize a worksite garden.
Provide local food in the cafeteria.
Consider subsidizing or discounting a CSA program.
Related Resources:
2. Go tobacco-free
Recommended strategies:
Create a property-wide tobacco free policy and make sure employees are aware it exists.
Support tobacco cessation efforts:

Promote free quit resources through 802Quits.
Establish a policy that allows employees to access smoking cessation support during the work day (i.e. flexing time).
Provide an on-site group cessation class.
Ensure that tobacco cessation counseling and medication are offered through the organization's health insurance.
 
Related resources:
3. Help employees to get 30 minutes of physical activity a day
Recommended strategies:
Implement policies that allow employees to be active during the day (i.e. flex-time, using paid time for physical activty).
Support physical activity breaks and active meetings such as walking meetings.
Provide on-site bike racks in safe and convenient locations.
Use signs, prompts and inviting stairwells to encourage the use of stairs.
Provide maps of trails or walking paths in the area.
Provide an on-site fitness space or discount memberships at local gyms.
Offer on-site fitness opportunities such as group glasses.
Provide showers, locker rooms, inviting stairwells and walking paths.
Provide incentives for participating in physical activity or weight management activities.
Include family members in activities that promote physical activity like wellness challenges.  
Related Resources:
 Go! Vermont – Promoting active and green commuting at the workplace
4. Become a breastfeeding-friendly workplace
Breastfeeding employees who are returning to work outside the home need appropriate space and adequate time to express breastmilk. This right is protected by Vermont law.
Recommended Strategies:
Establish a written policy that states your company's support of a women's choice to breastfeed.
Allow the use of flexible time and breaks for expressing breastmilk.
Provide a clean, private space (that is not a bathroom) for expressing breast milk.
Provide lactation education through flyers, classes, or other venues.
Related Resources:
For Employers
For Employees
Breastfeeding-Friendly Employer Project: Supporting Breastfeeding Moms at Work
Breastfeeding employees who are returning to work outside the home need appropriate space and adequate time to express breastmilk. This right is protected by law in Vermont. The Breastfeeding Friendly Employer Project recognizes Vermont worksites that provide accommodations for breastfeeding employees returning to work. A written policy is not required, but is strongly recommended.
Breastfeeding Friendly Employers in Vermont
Add your worksite to the list of Breastfeeding-Friendly Employers
About the Breastfeeding-Friendly Employer Project
The Breastfeeding-Friendly Employer Project was created as a result of recommendations by the Breastfeeding Study Commission, established by the Vermont Legislature in 2000. The project is supported by the Vermont Business Roundtable, Vermont Chamber of Commerce, Vermont League of Cities and Towns and the Vermont Departments of Health, Economic Development and Personnel.
For more information, contact the Health Department's Maternal and Child Health Division:
Department of Health
108 Cherry Street, P.O. Box 70
Burlington, VT 05402-0070
802-652-4177
5. Promote preventative care
Recommended strategies:
Use educational flyers, emails, or other venues to share about the importance of preventative care including cancer screenings, oral health, asthma management, and staying up to date on adult vaccinations.

Promote cancer screenings at the workplace with national awareness months.
Promote free or low-cost screening services for under or un-insured female workers through the Ladies First Program [Internal link to: Ladies First]
Promote oral health, including dental cleanings and reducing sugary drink and food consumption.
Provide on-site education on cancer screenings, asthma management, hypertension and diabetes prevention and management, and oral health.  

Request a free, no penalty Project WorkSAFE consultation at your facility to help identify asthma problem areas and solutions.
Offer flu vaccination clinics on-site or post information on area flu clinics for the public.
Encourage employees to stay home when sick.
Allow employees to use sick leave to access preventative care.
Related resources:
6. Support the emotional wellbeing of employees
Recommended Strategies:
Have a policy that supports employees who have mental health issues; including leaves of absence and plans for returning to work.
Have a policy addressing the use of alcohol and substances at work and all work-related functions.
Provide training for supervisors on recognizing and responding to performance issues that may signal distress.
Provide orientation for employees on workplace policies and support for mental health and substance use recovery.
Provide stress-reduction activities at the workplace.
Ensure that all employees are welcomed and included in workplace activities and wellness programs, regardless of age, gender, sexual orientation, disability, race, or ethnicity.
Provide education to employees on mental health and substance use through:

Health messages
Screenings
On-site classes or clinics 

Provide employees with a list of local resources on mental health and substance use support in your area.
Provide access to an Employee Assistance Program.
Allow employees to access support services during working hours.
Promote responsible drinking at any work-related events where alcohol is present.
Related Resources:
Worksite Wellness Grants
When available, worksite wellness funding opportunities through the Health Department are listed here. There are no current funding opportunities through the Health Department.