Our Public Health Grand Rounds series features presentations about significant public health issues and the challenges they pose. This series is intended to promote a dialogue within the Health Department and with the Vermont professional community. Join in person or via live Skype broadcast.
Recorded presentations are available below for later viewing.
Contact us to receive notices of upcoming Grand Rounds
Schedule
Grand Rounds are held at the same time and location unless otherwise noted. Skype connection information will be provided below shortly before the presentation date.
Time: 8:30 - 9:30 a.m.
Location: Health Department Conference Room 2B; 108 Cherry St., Burlington, VT (map)
Date
topic
Presenter
SKYPE
Mar 15
2018
Achieving Health Equity: The Opportunity and the Mandate
Dr. Renée Branch Canady
Michigan Public Health Institute
View Recording
Apr 26
2018
Alzheimer's as a Public Health Issue in Vermont
Dr. Michael A. LaMantia
University of Vermont Center on Aging
View Recording
May 24
2018
WISEWOMAN Economic Evaluation 
Alison Johnson 
Nancy Kaplan
Patrick Kinner
Health Department
View Recording
Sept 27
2018
Public Health Social Marketing Evaluation 
Fonda Ripley, Senior Evaluator
Health Promotion and Disease Prevention
See connection information below
Connect Online
WISEWOMAN Economic Evaluation 
Presentation Date:
May 24, 2018
8:30 a.m. - 9:30 a.m.
Conference ID: 60341937
Join by phone: 802-552-8456,,60341937# (Dial-in Number)
Please follow the instructions below when logging in.  Thank you.
If you are on a computer and calling in using the phone or an iPhone select "Don't join audio" and call in using the number above, or select "Call me at" to have Skype call your phone.
If you wish to log in and listen through your computer, select "Use Skype for Business (full audio and video experience)," but please use a headset with a microphone. This helps prevent vibration and feedback noise.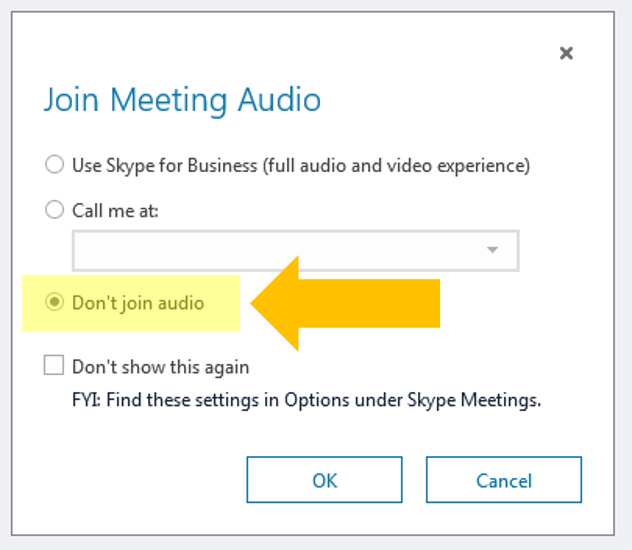 Recorded Presentations and Materials
| Date | Topic | Recording |
| --- | --- | --- |
| 10/27/2016 | Opioids in Vermont: Prevalence, Risk, and Impact | Presentation slides only |
| 02/23/2017 | Suicide in Vermont – What does the data tell us? | Not yet available |
| 03/22/2017 | Marijuana Legalization: Lessons Learned from Washington State and Colorado | Watch Recording |
| 03/23/2017 | Further Progress in Reducing Underage Drinking in Vermont and Addressing Prescription Drug Misuse: Findings from the Evaluation of Vermont's Partnerships for Success II Grant | Not yet available |
| 05/25/2017 | Bringing Data to Life: The Power of Storytelling in Evaluation and Health Promotion | Watch Recording |
| 06/22/2017 | Children thrive when we respond to their realities: How we can improve child health through policies that address and alleviate economic hardships | Watch Recording |
| 08/24/2017 | Cultural Brokers Providing Screening, Brief Intervention and Referral to Treatment (SBIRT) | Watch Recording |
| 09/28/2017 | Injury Burden | Watch Recording |
| 11/30/2017 | Mapping Vermont's Health | Not yet available |
| 12/28/2017 | A Comparison of the Morbidity and Cost of Infective Endocarditis Associated with Injection Drug Use in a Rural State  | Slides only (pending) |
| 1/25/2018 | Help Me Grow Vermont | Watch Recording |
| 3/15/2018 | Achieving Health Equity: The Opportunity and the Mandate | Watch Recording |
| 4/26/2018 | Alzheimer's as a Public Health Issue in Vermont | Watch Recording |
| 5/24/2018 | WISEWOMAN Economic Evaluation | Watch Recording |